Hello!
My name is Ashley Bishop Lapierre (she/her) and I am a Registered Psychologist in Calgary, Alberta. I provide individual and couples counselling to adults (18+). I work with many types of clients from different backgrounds and different concerns but I tend to focus more on women's mental health and couples counselling.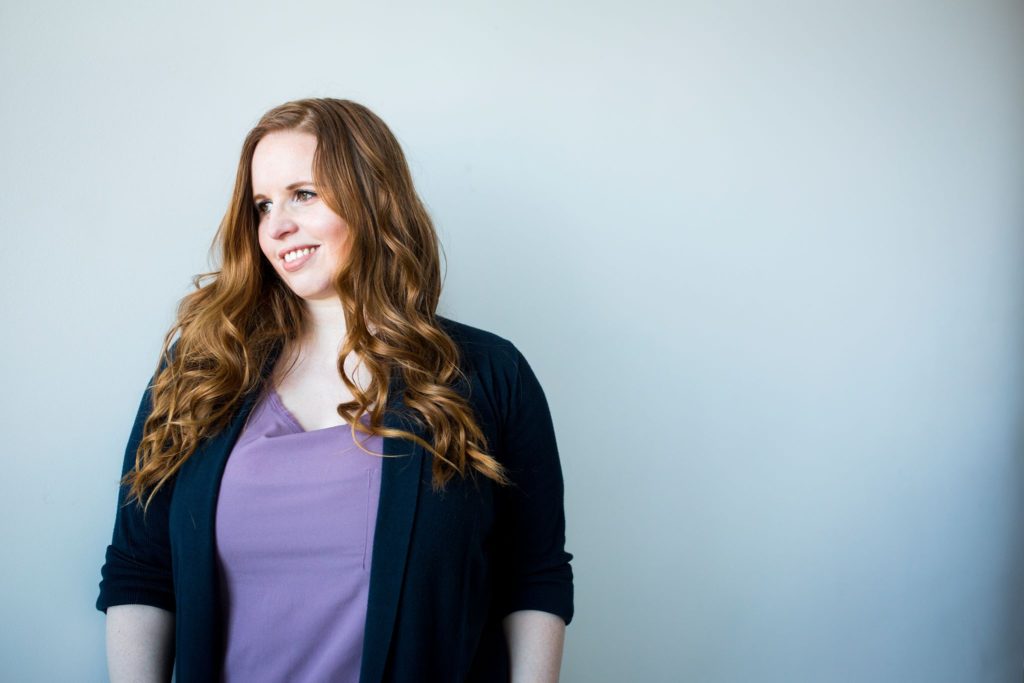 Outside of Career
I hold many satisfying and fulfilling roles including wife and mother. Although I live in Calgary, my heart still belongs in Cape Breton where I was born and raised. Mountains are nice, but for me they do not compare to the ocean. I have a creative side that I honour through crafts, fashion, and design. I am an animal lover and enjoy being outdoors. My favourite self-care includes scented candles, really long baths, and good psychology book.
Why I became a Psychologist
I developed an interest in Psychology in high school and went on to do my undergraduate degree in Psychology. I became fascinated with learning about human life – why we might think a certain way, act a certain way, feel a certain way. Humans are so complex and interesting!
Then, I realized I could use this information to help people and I went to graduate school to study Counselling Psychology. Once I was able to start providing therapy, I was hooked. It felt natural and I knew I wanted to continue so I completed my training and pursued licensing.
I love my job!
I feel privileged to be able to sit with people as they overcome huge hurdles and go on to life their best life. I am constantly amazed at the strength, resiliency, and courage I see in my clients on a daily basis. I am able to sit in the dark and pain with clients because I can see hope and strength in clients even when they can not see it themselves.  When my clients thrive, I thrive.
I continue to be fascinated by the subject of Psychology and think of professional development more like a hobby than an obligation. I am passionate about using Psychology and Counselling to help people through difficult periods. I am committed to increasing the dialogue around mental health struggles and ending stigma.
My Experience
I have a Bachelor of Arts Degree with Honours in Psychology from Cape Breton University (2008) and a Master of Science Degree in Counselling Psychology from the University of Calgary (2013). I completed the Post Graduate Counsellor Training Program at the Calgary Counselling Centre (2015) and I am licensed as a Registered Psychologist with the College of Alberta Psychologists since 2015.
I have spent the beginning of my career working in a non profit counselling agency where was able to work with a wide variety of clients and presenting issues. In April 2018, I launched my private practice called Hopeful Horizons and have been specializing in women's mental health and relationships ever since.
I stay up to date by engaging in frequent professional development trainings and readings including training in EMDR Therapy (2020) and became a Certified Perinatal Mental Health Professional (PMH-C / 2020).
Professional Development Training
As a life-long learner with a true passion for psychology and a desire to offer my clients a meaningful and helpful therapy experience, I engage in a significant amount of professional development training. This training has allowed me to expand my knowledge base, further develop my clinical skills, and specialize in areas I am passionate about. Here is a list of the relevant trainings I completed:
The Advanced Practice of EMDR for Perinatal & Infant Mental Health (2022). Centre for Creative Mindfulness/Touchstone Institute (Mara Tesler Stein)
The Art of Holding Perinatal Women in Distress: Assessment, Treatment, & Advanced Clinical Practice (2021). The Postpartum Stress Centre Professional Perinatal Training Program/ Karen Kleiman
Working with the Spectrum of Eating Disorders within the EMDR Approach (2021). Andrew Seubert & Pam Virdi/ EMDR Advanced Training & Distance Learning
Birth and Reproductive Trauma (2021). Canadian Perinatal Mental Health Trainings
Intensive Sex Therapy Program (2021). University of Guelph/ Markie Twist
Easy Ego State Interventions (2021). Robin Shapiro/EMDR Advanced Training & Distance Learning
Healing Shame with Self-Compassion (2021). Christopher Germer/ Mission:Empowerment
Trauma-Informed Interventions for Working with First Nation Clients: A Masterclass Series on Historical Trauma & Strategies Across the Life Span (2021). Envision/ Shelley Pompana Spear Chief
32nd Annual Boston International Trauma Conference (2021). Trauma Resource Foundation
Emotional Eating, Chronic Dieting, Bingeing and Body Image: What Every Clinician Needs to Know (2021). Judith Matz/PESI
Eating Disorders: From Image to Illness (2021) Crisis & Trauma Resource Institute
International Association of Eating Disorder Professionals Virtual Symposium and Core CoursesI (2021)
Postpartum Support International Conference (2020 & 2021)
Advanced Perinatal Mental Health Psychotherapy Certificate (2020). Postpartum Support International
Loving Bravely: Introduction to Relational Self-Awareness from the Outside-In to Inside-Out (2020). Alexandra Solomon, PESI
Advanced Perinatal Mental Health Psychotherapy (2020). Postpartum Support International
EMDR Foundational Training for Perinatal Mental Health Specialists (2020). Centre for Creative Mindfulness/Touchstone Institute (Mara Tesler Stein)
Traumatic Birth: Prevalence, Impacts and Implications for Clinical Practice (2020). Professional Education Program Monmouth University
Sex and Perinatal Mental Health Conference (2020). Maternal Mental Health Now
Evolution of Psychotherapy Conference (2020 & 2017). Milton Erickson Foundation
Perinatal Loss: A Framework for Healing (2019). Bina Bird
Interpersonal Neurobiology (IPNB) for Perinatal Mood Disorders and Birth Trauma (2019). Portland Community College/ Fawn McCool
Women's Mental Health Day Conference (2018). University of Calgary Cumming School of Medicine
Maternal Mental Health Certificate Training for Clinical Professionals (2018). Postpartum Support International/ 2020 Moms
Healing from Infidelity: Professional Program (2017). Michelle Weiner Davis
Developmental Model of Couples Counselling Level 1 (2015). The Couples Institute
Gottman Method Couples Therapy Level 1 (2014) and Level 2 (2020). The Gottman Institute
Feedback Informed Treatment: training, consultation, and practice (2014-2017). Calgary Counselling Centre/ Scott Miller
Post Graduate Counsellor Training Program (2014). Calgary Counselling Centre
Lets work together!
Contact me to book an appointment!
Click Here